English version of my review; translated by Ms.Izumi Uchida Guillemin
2012年 06月 06日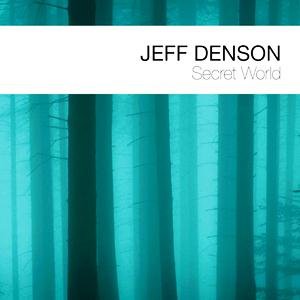 *japanese version⇒jazztokyo
ブログがすっかりご無沙汰となっていますが、訪問してくださる方々、ありがとうございます。日々のジョブの都合や諸々あり、ライヴなどからも足が遠のき。いまも痛む足にクリーム等をなすりつけつつ(それでも高いヒールはやめられない!自分にとっては最後の女の砦じゃ)、新譜のレヴューなどを書いています。さて、欧米で活躍する辣腕音楽マネージャーの
Izumi Uchida Guillemin
氏が私のjazztokyoでのレヴューを見事な英語にしてくださったので、こちらにも転載させていただきます。私の込み入った日本語は英語になるとこういう風になるのか、と勉強になることしきり。なにせ英語が一番不得手なもので(全く使いもんにならんバ〇田大学英文科よ...)。泉さん、ありがとうございます!そして皆さん、Jeff Densonのこのアルバムは本当に素晴らしいので是非!!
'With a flourishing displ...ay of imagination and energy, "Secret World" presents the listener with an intricately structured instrumentation.
"Dazzling" would be the perfect word to describe this album, which is imbued with the ebb and flow of melody.
No matter which part of each track you listen to you will always be surrounded by a delightful sensation - a consistent elegance cleansed of any acoustic trickery such as incendiary notes.
....
Denson's trim, almost stoic musical structure is the consequence of three conscious elements; an insistence on melody, soaring improvisation, and a finely detailed arrangement. These elements are drawn together and swell forward in one wave of music and his music resonates from all imaginable directions.
.....
The tonal range of each instrument is well placed in a dynamic approach allowing Denson's magnetic power to keep the whole arrangement stitched neatly together, which never allows the music to stagnate even for a moment.
...
Despite the current bass-less format trend in music, which can is even to the point were the double bass has somewhat gained the image of being "old fashion", Denson's album proves to remind us of the great value of this titanic instrument. The albums affect is like when we are astonished by the sleek power of a classic car when it is revived after many years of absences.
....
I can assure all devotees of jazz that Denson's "Secret World" will satisfy all music lovers, and not just admirers of the double bass. "